Career Changers
Changing careers doesn't have to be a daunting proposition. With the support of a quality organization, it can be an easy transition.
Many attorneys, bankers, accountants, educators, and military personnel have two things in common … they enjoy helping people and have transitioned into successful careers as financial representatives with Northwestern Mutual - Eastern Pennsylvania. Based on J.D. Power Associates' 2012 U.S. Financial Advisor Satisfaction Study, Northwestern Mutual's financial representatives are some of the most satisfied in the industry.
A career as a financial representative can give you the independence you are looking for, while having the extensive resources of Northwestern Mutual available to you. Please take a moment to read Career Changers, the real-life stories of people just like you who made this exciting and rewarding change in their careers and lives.
Ever wonder what it's like to take the leap to try a new career?
Watch "A Day in the Life of a Career Changer"
Gather some insights from this in-depth look into the life of three new Northwestern Mutual financial representatives with very different career backgrounds. Find out what they do on a daily basis, why they changed jobs, and what they enjoy about this career.
Why transition to a new career? Read our success stories to find out. Read our success stories.
 
 

To apply online:

 

To apply for a Full Time position, please send your resume to Corin Dundore at Corin.Dundore@nm.com.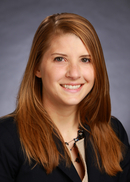 Corin Tshana Dundore
Director of Recruitment and Development
corin.dundore@nm.com
Office 717-205-4051