Internships
Northwestern Mutual - A Top 10 Internship Program
One out of three former interns becomes a full-time financial representative following graduation. Our internship will give you a solid foundation of business-building skills and knowledge for immediate and future career success. The confidence you develop, coupled with insight you have gained as a financial representative intern, can put you on the path toward a profitable and fulfilling future.
If you're ready to be your own boss, set your own hours and make a positive impact on people's lives everyday, then turn your dreams into reality and find out what a career as a Financial Representative or Intern with Northwestern Mutual - Lancaster can do for you, call us at (717) 205-4051.
Northwestern Mutual's reputation as an industry leader was highlighted in J.D. Power Associates' 2012 U.S. Financial Advisor Satisfaction Study, Northwestern Mutual's financial representatives are amongst the most satisfied in the industry.
Read more about our top-rated internship program.
To apply online:
What happens during an internship with Northwestern Mutual?
Watch "A Day in the Life of a Northwestern Mutual's Intern"
Follow Northwestern Mutual Interns, as they receive structured training and development while dealing with real business situations in between classes. They are  gaining valuable work experience, and a college degree while potentially earning unlimited income. 


Internship Success Stories Former interns show you just how far an internship may take you.
Since 1967, Northwestern Mutual's Internship Program has provided over 20,000 students from all over the country an unmatched opportunity to learn more about themselves, the world of business and a financial services career.
Our internships provide a great chance for students to combine what they've learned in the classroom with a real-life look into what they could truly make of themselves. You'll have the chance to work in a real-world business environment and earn performance-based compensation.
Whether you know where your college education is taking you or you're still keeping your options open, you owe it to yourself to see if Northwestern Mutual's Internship program with Eastern Pennsylvania is right for you.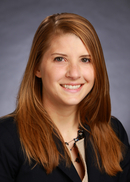 Corin Tshana Dundore
Director of Recruitment and Development
corin.dundore@nm.com
Office 717-205-4051